MY SON HOLLY LAND
08:00 am – 13:00 pm (morning is preferable) or 13:00 pm – 18:00 pm
 Mỹ Sơn Holy land – a unique beautiful sanctuary world of the ancient Chăm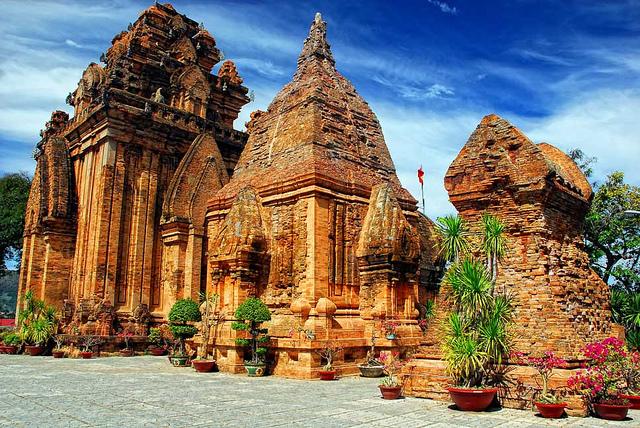 religion, is day by day attracting thousands of tourists elsewhere.Whilst not as spectacular as the great Angkor complexes in Cambodia, the remaining structures are atmospheric enough to conjure images of the majesty of the Champa Kingdom.It is one of the foremost Hindu temple sites in South East Asia. For the Cham civilization that ruled Central Vietnam from the 2nd to the 13th century, My Son was an important religious site and place of worship..This site is a Must-See for those people who are interested in architecture and ancient civilizations and is now one of five UNESCO World Heritage sites in Vietnam.
08:00: Pick up atthe hotel. Transfer to My Son Holy Land
09:15: Arrive at My Son forest. Walk around the complex of 20 monuments still standing today in a verdant valley surrounded by mountains and overlooked by the impressive Cat Tooth Mountain in order to learn about Cham culture, architecture and civilization. Enjoy Champa musical performance.
11:30: Have lunch with local food
13:00: Drop off at the hotel. Tour ends.